WELCOME TO MOMIN ANSAR GILRS INTER COLLEGE
---
---
Momin Ansar Girls inter College Atrari Post, Khairabad, Muhammadabad Gohna Distt- Mau, Uttar Pradesh a popular Academic Centre for Muslim Minority girls Education. Of east U.P District – of Mau. That established at 1979 in Muslim backward aria Atrari Po, Khairabad Distt Mau. When established by a educationist and social friend Mr. Asrar Ahmad Ansari. For finish of education backwardness of this area. This organization members specially felled for the girls education and tried and struggled providing girls education and found good achievement and in the short time this institution has gone good position by organization member.This management committee registered name of Muslim Educational Society Atrari Po, Khairabad Distt, Mau under society registration Act. 1860 at dated 03/03/1979 which registration number is 722/1978-79. This Institute has gotten Junior High School Affiliation by State government of Uttar Pradesh in 1980 temporary affiliation and permanent affiliation at 1986 that step by step above growth next 18 years and after this state government of Uttar Pradesh has taken grant-in aid to this institution for staff salary in 1998. After this achievement organization members thinking increase and they tried affiliation for high school and after this institution has gotten High School affiliation in 2001 an intermediate (10+2) affiliation in 2006 by board of high school and intermediate education Allahabad government of Uttar Pradesh and this other Ministry of Human Resource of Development Department of Higher Education Government of India established Computer centre, NIOS study centre, Urdu Diploma centre and Arabic Diploma Centre.
Our Facilities
CCTV Surveillance
Computer Lab
Experienced Faculty
Library Facility
Transport Facility
Extra co curricular activities



Founder/Manager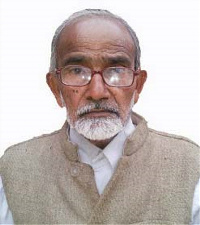 Asrar Ahmad Ansari
A MESSAGE FROM OUR
MANAGER
---
---
Education is the deliberate and systematic influence exerted by the mature person on the immature through instruction and discipline. It is the process by which and through the experience of the race, i.e., knowledge, skills and attitude are transmitted to the members of the community. It is the process of helping the child to adjust to this changing world as every child is born in a culture, grows up in it to maturity where he develops the capacity to modify, change or replace the existent material and non-material aspects for further transmission to the future generations. Thus with this goal our institution Momin Ansar Girls Inter College came into existence on 03/03/1979 which is run under the management of our society Muslim Educational Society, Village: Atrari, P.O: Khairabad, Distt: Mau, U.P., India.
Dy. Manager

Mohd. Rashid Ansar
Admission Notification
---
एक वर्षीय उर्दू डिप्लोमा कोर्स एव दो वर्षीय अरबिक डिप्लोमा कोर्स मे सत्र 2022-23 के लिए प्रवेश प्राम्भ है लास्ट डेट 25 फरवरी 2022 है कोर्स कि कुल फीस मात्र 200 रूपये है I

ओ लेवल कंप्यूटर कोर्स में प्रवेश प्रारभ है अन्तिम दिनांक 31 मार्च 2022 है I
Exam Notification
Announcement of schedule of January, 2022 session of O/A/B/C Level Examinations (Theory & Practical).

ओ लेवल के समस्त छात्रों को सूचित किया जाता है जनवरी माह में होने वाली ओ लेवल की परीक्षा जो कोविड के कारण स्थगित हो होगई थी अब परीक्षा पुनः 15 मार्च 2022 से होगी I Admit card available in nielit website before exam.
Popular

courses

we offer
---
---
Everyone has the ability to increase resilience to stress. you can equip yourself to handle whatever life throws your way without adverse effects to your health. Training your brain to manage stress won't just affect the quality of your life.
Diploma in Urdu Language
ONE YEAR DIPLOMA COURSE IN URDU LANGUAGE
Diploma in Functional Arabic
TWO YEARS DIPLOMA COURSE IN FUNCTIONAL ARABIC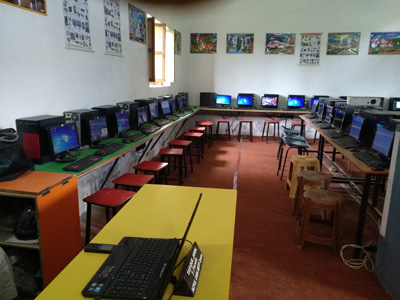 Computer Courses
NIELIT 'O' level course of DOEACC Scheme is equivalent to a Foundation Level Course in Computer Applications 'O' Level (Foundation), IT literacy courses such as CCC (Course on Computer Concept), BCC (Basic Computer Course). Diploma in Computer Application (CA-BA MDTP) Sponsored by NCPUL New Delhi.
How We Work
---
---
Child Sponsorship helps give a whole community access to life's basic essentials. This contribution from our supporters enables us to systematically invest in the ideal environment for child development.
We Provide

Educational

Solutions
---
---
Save the Children works for and with children, it works for equality, equal education, equal nutrition, equal health, equal opportunities, gender equality, humanitarian situations and relief during natural disasters

EVENT AND GALLERY
---
---